When it comes to the intricate world of real estate transactions in Scotland, it's essential to understand the roles of various professionals involved in the process. For first time buyers, or even those who've been there before, knowing who to contact for the different parts of the process can be confusing. Among these professionals, estate agents and surveyors play distinct yet complementary roles.
In this blog post, we'll delve into the differences between estate agents and surveyors in Scotland, explore the concepts of valuation and survey, discuss different types of surveys, and unravel the significance of the Home Report.
Estate Agents: Guiding You Through The Sale
Estate agents are your guides
through the
property sale process
. These professionals are tasked with marketing properties for sale, negotiating offers, and assisting both buyers and sellers in reaching a successful agreement. Estate agents aim to secure the best possible price for the property, provide expert advice on market trends, and they also handle many of the legal and administrative aspects of the sale. You will also encounter solicitors and conveyancers, but that's an explanation for another day!
Estate agents will be the first people you speak to when you want to sell your house and will be able to put you in touch with the other professionals you need to deal with. In most cases they will have arrangements with surveyors, solicitors and mortgage advisers if you don't have any contacts of your own, and they will be the people you call if you have questions during the process. For that reason, it's really important to
choose an estate agent
that you like and trust, who is responsive when you get in touch with a question. It's hard enough moving house, without lying awake at night wondering when you're going to get a reply.
It also makes sense to use an estate agent that knows the local area inside out. Not only do you want to make sure that your potential buyers know all about the benefits of living where you do, you'll benefit from their local network of property professionals who will be able to provide complementary services. For example, all O'Malley staff are local to
Stirling
and
Alloa
and have built up many useful connections in Central Scotland over the years. So if you need a recommendation or an introduction, just ask!
Surveyors: Assessing The Property's Condition
Surveyors, on the other hand, focus on the technical aspects of a property's condition and value. Their primary responsibility is to conduct surveys to evaluate a property's structural integrity, identify potential issues with the building, and provide an accurate valuation of what the property is worth. A surveyor's assessment is crucial in helping buyers make informed decisions and negotiate fair prices.
Valuation vs. Survey: Understanding the Difference
A valuation and a survey serve distinct purposes. Valuations are about how much the house is worth and surveys look at the condition of the property.
Valuation
A valuation is an assessment of a property's market value, usually conducted by a surveyor. It provides an estimate of how much a property is worth in the current market. Valuations are important for mortgage lenders to determine the loan amount they are willing to offer to a buyer.
However, just to complicate matters, estate agents also carry out
valuations
. These are initial estimates of what your house will sell for, so that you know what price to set when you put it on the market. It's common to talk to a few estate agents in the first instance and you may well receive quite different valuations from each of them. They use their knowledge of similar properties in similar locations to give you an idea of what to expect. They don't look at the structure; it's more focused on the current market than the physical property and is not sufficient for a mortgage lender.
Survey
A survey involves a detailed inspection of a property's physical condition, highlighting any defects, potential issues, or required repairs.
It goes beyond the valuation by focusing on the property's structural soundness and maintenance requirements. There are several types of property surveys available in Scotland and you'll be asked what type you need, so it's useful to understand the differences other than just the price!
Types of Surveys
Mortgage Valuation Survey: This is the most basic type of survey, required by mortgage lenders to assess whether the property's value justifies the loan amount. If you are applying for a mortgage you'll need to get this type of survey as a bare minimum. However, it doesn't provide an in-depth analysis of the property's condition.
Homebuyer's Report: This survey offers a more detailed examination of a property's condition. It covers structural aspects, identifies defects, and also provides a valuation. It's most suitable for properties in good condition, where you don't have any major concerns or niggling, uncomfortable feelings.
Building Survey (Full Structural Survey): This is the most comprehensive survey option. It's suitable for older properties, those with unique features, or properties where major renovation work is planned. It provides an extensive evaluation of the property's structure and condition, so that you can be fully aware of any work that will be required to make it safe and sound.
The Home Report: A Comprehensive Package
In Scotland, all sellers are required to provide a Home Report to potential buyers. This report is undertaken by a surveyor and consists of four key components:
Single Survey: This includes a detailed inspection of the property's condition and an overall assessment of its value.
Energy Performance Certificate (EPC): The EPC rates the property's energy efficiency and provides recommendations for improvement.
Mortgage Valuation Report: This includes a detailed valuation of the property for mortgage companies to use for lending purposes.
Property Questionnaire: This section is completed by the seller and contains additional information about the property, such as council tax band, parking facilities, and alterations which have been made during the time they owned it.
Sellers are responsible for paying for the home report but buyers may choose to commission a more comprehensive homebuyers report or full structural survey, and we'd usually recommend that they do for their own peace of mind.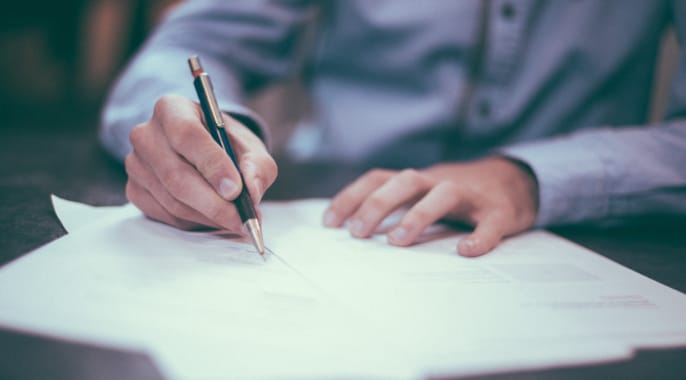 Roles and Collaboration
Estate agents and surveyors often collaborate to ensure a smooth property transaction for their clients. Estate agents may recommend reputable surveyors to buyers or sellers and help coordinate the survey process. A surveyor's report can also be valuable in negotiations led by the estate agent.
Conclusion
In the Scottish property market, estate agents and surveyors are key players with distinct but complementary roles. Estate agents guide buyers and sellers through the intricate process of property transactions, while surveyors provide essential insights into a property's condition and value through various types of surveys. The Home Report, a unique Scottish requirement, encapsulates crucial information for buyers and ensures transparency in the buying process.
Understanding the roles of these professionals and their contributions empowers buyers and sellers to make well-informed decisions in the ever-evolving landscape of Scottish realestate.