The Scottish property market, like many others, experiences fluctuations throughout the year. These seasonal variations can significantly impact the buying and selling process, offering unique advantages to both parties involved. In addition, the market caters to diverse buyer and seller profiles, from traditional first time buyers, to experienced home sellers and investors in buy-to-let properties and they will all have different priorities.
When Is The Best Time To Sell Your House?
Let's delve into how the property market works at different times of the year in Scotland and explore the benefits of each season, as well as the dynamics of various buyer and seller types.
Spring: Blooming Opportunities
Spring in Scotland brings more than just blooming flowers; it's also a prime season for the property market. As the weather warms up, buyers tend to be more active.
According to Rightmove the number of buyers looking for new homes is highest in March, and the number of properties available also tends to peak at the same time. However, those figures are for the UK as a whole, and we know that spring usually arrives a little later here in Central Scotland!
The benefits of selling in spring include:
Curb Appeal: Properties tend to look their best in spring, with gardens coming to life and properties basking in natural light.
Ease of Travel: Less snow or stormy weather makes it easier to get about to see properties 
Family-Friendly: Families often prefer moving during the summer break to minimise disruption to their children's schooling, making spring an ideal time to market family homes.
Easier Logistics: Longer daylight hours make viewings and moving more convenient.
More Buyers: Competition amongst buyers can help you receive higher offers for your home.
Flexible Timings: Because of the higher number of buyers, sellers can often pick and choose their buyers based on their preferred moving dates
Summer: A Time for Quick Sales
Summer continues to be a seller's market in Scotland, with the demand remaining strong. Benefits include:
Quick Turnaround: Properties tend to sell faster, thanks to the summer's energetic and motivated buyer pool.
Favourable Weather: Viewing properties is more comfortable, and outdoor spaces can shine, giving buyers the opportunity to see the additional living space provided by a tidy garden.
Daylight Hours: Long days provide more opportunities for evening viewings that still show your property at its best.
Higher Selling Prices: Competition among buyers can lead to higher offers, especially if they are looking to move quickly.
Autumn: Golden Opportunities
Autumn is often overlooked, but it holds distinct advantages for both buyers and sellers:
Serious Buyers: Those still searching in autumn are often highly motivated as they may have been looking for a considerable length of time.
Cosy Appeal: Properties can feel more inviting as the weather cools, making them seem more like 'home.'
Price Reductions: Sellers may reduce prices as the year-end approaches, providing potential savings for buyers.
Christmas Deadline: Buyers will usually want to move before the festive season so that they can spend Christmas in their new home, creating a sense of urgency.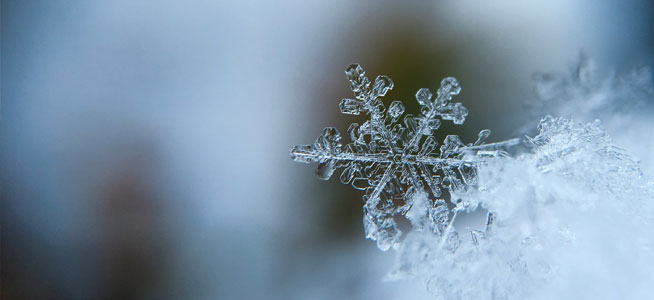 Winter: A Buyer's Advantage
Winter can be a quieter time in the Scottish property market, with advantages leaning towards buyers. First time buyers may be more active at this time of year as they will tend to be spending more time indoors which may act as an incentive to find a place they can make their own.
Reduced Competition: Fewer buyers in the market can mean less competition for properties.
Motivated Buyers: People who are looking to buy over the winter may be doing so for specific reasons such as relocation, or their landlord terminating their lease, so they will need to make a decision quickly.
Negotiation Leverage: Sellers may be more willing to negotiate on price or terms.
Market Insight: Winter provides a glimpse into how properties fare in harsh weather conditions.
Buyer Profiles: Buy-to-Let Investors
Scotland has a thriving market for buy-to-let properties, appealing to investors looking for rental income and long-term capital growth. According to Zoopla, Scotland is leading the way when it comes to growth of rental income. 
Landlords are less affected by traditional seasonal timings, although those renting to students would be aiming to be ready in advance of the September university year start date. 
Here are some other market dynamics specific to this buyer group:
Location Matters: Proximity to universities or city centres often drives rental demand. In Stirling, the town centre, Bridge of Allan and Causewayhead are the most popular areas for students.
Yield vs. Appreciation: Buyers must consider whether they prioritise rental yield or long-term property value appreciation.
Legislation Awareness: Scotland has unique rental laws, and investors must be familiar with these regulations.
Property Management: Many investors opt for property management services to handle rentals and maintenance.
Financial Considerations
Particularly at times of financial uncertainty, the mortgage market can have a significant impact on the most beneficial time of year to sell your house.  If the interest rates are rising fast, there will be fewer buyers willing to commit. But once rates start to stabilise or show signs that they will fall soon, it's a good time to get your house ready to sell. If you are just ahead of the market, you'll benefit from less competition when pent-up demand brings buyers back in bigger numbers.
In conclusion, understanding how the Scottish property market varies throughout the year and recognising the specific needs of different buyers and sellers, including buy-to-let investors, can be instrumental in making informed decisions. In addition, the financial markets affect supply and demand, and so keeping an eye on mortgage rates can help you plan your house sale for a time when there are more buyers and fewer sellers. 
Whether you're a seller seeking the best season to list your property or a buyer looking for a strategic entry point, O'Malley Property, in Stirling and Alloa, are here to help you with all of your property needs and queries. We are on hand 9am – 9pm 7 days a week so please don't hesitate to contact us.